Welcome to Magick Spirits
This listing is for a Custom & Instant Spirit Conjuration. Your unique Spirit will be specially chosen to fit your specific needs and desires. Your Spirit will also be carefully selected so that we can be sure it is willing to serve you. Your Spirit will then be conjured and instantly bound to your own spirit body. At Magick Spirits, I take the extra time and patience to provide only the best highest quality Spirits for my customers.
Instant Conjuration Male European Werewolf Spirit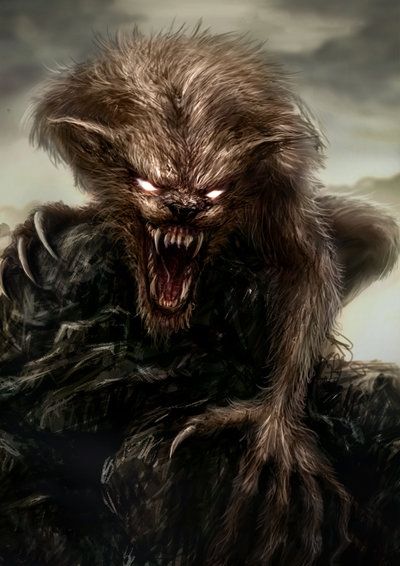 A Male European Werewolf Spirit will be conjured and bound to your Spirit body. Werewolves are extremely powerful supernatural beings. Superhuman doesn't come close to describing the benefits. The longer the master continues their bond with their Werewolf, the greater the connection and the level of strength. The Master will constantly and infinitely become stronger and more capable. Werewolf Spirits bring strength greater than you can possibly imagine. The Werewolves are known to be of the highest intelligence. An understanding of mankind is of the greatest benefit. The power of the Werewolf enhances all senses. Since they are spirits the knowledge of spiritual forces is given. Knowledge can be given instead of learned and this alone is a great gift that only the Werewolf can provide. Along with knowledge given to the master, the gift of long life is also provided to the master. Age and years greater than one hundred is common for masters of such spirits. Youth is yours along with all the benefits of such: strength, reflexes, senses and so much more are given to the master. As mentioned, these spirits are shapeshifters and will take on the roles of humans as well as beast. When in their human forms, they are intense and have a drawing nature to them. Others will notice this instant change in you as well. There is an essence that is simply alluring. This shapeshifting ability is always given to the master to control and to enjoy at their own will and only possible during the Cycle of the Werewolf. Masters of the Werewolf should be prepared for their own abilities to grow by leaps and bounds. Simply call upon the spirit and ask for the knowledge to be given to them. Ask for strength to be given. It is yours for the taking and it will be given. Werewolves have heightened senses. Werewolves can smell, see and hear far better than humans. They have accelerated healing. Werewolves heal quickly from most injuries. They have enhanced agility and strength. Werewolves can jump, run, climb, and react faster than humans and are also much stronger than humans. They have pain transference. Werewolves can absorb and alleviate pain from other people/creatures and can "heal" in some cases. Lastly Werewolves have memory transference. Werewolves can transfer, give, or take memories by inserting claws into nape of an individual's neck. This ability can also allow direct "mind to mind' communication.
Info About European Werewolves
This breed is both the largest and the strongest. This breed is also the most dangerous. When they change from human to other, their height almost doubles and their width triples. Their weight is attributed to their strength, which is increased by a hundred fold and even in human form, its overpowering. Both men and women can turn into this breed, however, females are not as strong or as large, as their male counterparts. They have glowing green eyes, with their circular pupils changing into narrow slits. In Werewolf form, they can see infrared which aids their hunting. Their hands and feet become clawlike, which are sharp and strong and can cut through metal. Their heads take on canine features, with a short, stubby snout over jaws full of razor sharp teeth. Although this breed can walk upright, it runs on allfours and can reach speeds up almost 200mph. This breed is a maneater and is capable of changing in between full moon cycles, to hunt human. Because of their large appetites, the bloodlust is the strongest in their kind, which causes them to constantly crave human flesh. Coincidentally, many turn into sociopaths since their dangerous cravings conflict with society's morals. European Werewolves live the longest, up to 300 years old. With such a longevity, they do not become elderly until they reach 250 years. However, since they are extensively hunted by European Vampires, it's seldom they reach old age. European Werewolves are superior healers of all the breeds and are able to regenerate from almost all kinds of injuries. It is for this reason that European Vampires hunt them, to drink their blood to temporarily take on their regenerative capabilities. However, like all ShapeShifters, this breed is severely allergic to silver. The few ways to kill a European Werewolf is decapitation, or to run a silver sword through its heart, or silver bullets through both its heart and its head. It's postured that one of the reasons why European Werewolves have such a powerful regenerative ability, is because their enemy the European Vampire has poisonous fangs. Their poison will not kill the Werewolf, but it can paralyze the monster for up to seven days. However, European Werewolves can heal each other from poisoning by sharing blood. The ingestion of another's life force, strengthens their body's immune system and adds to their own.
Info About Werewolf Spirits

Werewolves are powerful and dark spirit that is of Lycanthrope decent. These Dark Spirits are highly intelligent and possessors of incredible abilities in the areas of strength and spiritual senses. They are gifted in that for each year of their life, their abilities grows three fold. While they are technically human based spirits, their humanity is only half of the benefit. It is this human element that make them so very powerful. They know of human needs and desires, they know what it is like to be human. This alone makes them some of the most powerful of spirits a master can connect with. Powerful they are and so much more. They are not companions though. While they are protecting of their masters, do not expect to be the dearest of friends. These spirits need you and they know you need them. They offer a trade off of energies that benefit both you and themselves. They share with you their grand abilities, their strength, senses and healing abilities in trade for your natural energies. These energies only make them stronger and this in turn makes you stronger. In the ancient cultures from around the world, these spirits are known as the Lycanthrope. Mostly beast and just partly human. During the light of day, the human aspect is there and it is understanding of you. During the full moon and the Cycle of the Werewolf is taking place, the beast is released. It's powers are greater and his abilities are ten fold. During this Cycle, your power and abilities are ten fold as well and you will notice this. Even while in human form, you will feel the physical and spiritual differences. You will feel stronger, quicker, your sense so much more intense. You will heal faster and harm will no longer cause you dire pain. As your bond with the spirit increases you too will begin to see these manifestations within yourself.
Information I'll Need From You
I will need your first name, birth date, and a brief description of yourself. The more specific and detailed your info, the better I can perform and visualize for your unique Spirit Conjuration.
About The Seller
I am a professionally trained Spirit Conjurer and Magick Spell Caster. I have practiced my unique talents for over 15 years and have a great deal of Spirit Conjuration & Magick Spell knowledge & experience. I offer many Spirits such as: Angels, Demons, Djinn, Succubus Incubus, Fairies, Dragons, Beasts, Vampires, Werewolves, Watcher, Familiars, Muses, and much more. I also offer many Spells such as: Beauty, Money, Love, Sex, Cleansing, Fertility, Booty Enhancement, Breast Enlargement, Penis Enlargement, Muscle, Mind Control, Psychic, Hexing, Good Luck, Health, Protection, Vampire/Werewolf Transformation, and much more. While I may not be the cheapest, I do offer the some most powerful and rare Spirits & Spells available anywhere.