Welcome to Magick Spirits
This listing is for a Custom & Instant Spirit Conjuration. Your unique Spirit will be specially chosen to fit your specific needs and desires. Your Spirit will also be carefully selected so that we can be sure it is willing to serve you. Your Spirit will then be conjured and instantly bound to your own spirit body. At Magick Spirits, I take the extra time and patience to provide only the best highest quality Spirits for my customers.
Instant Conjuration Female Dark Watcher Spirit Guide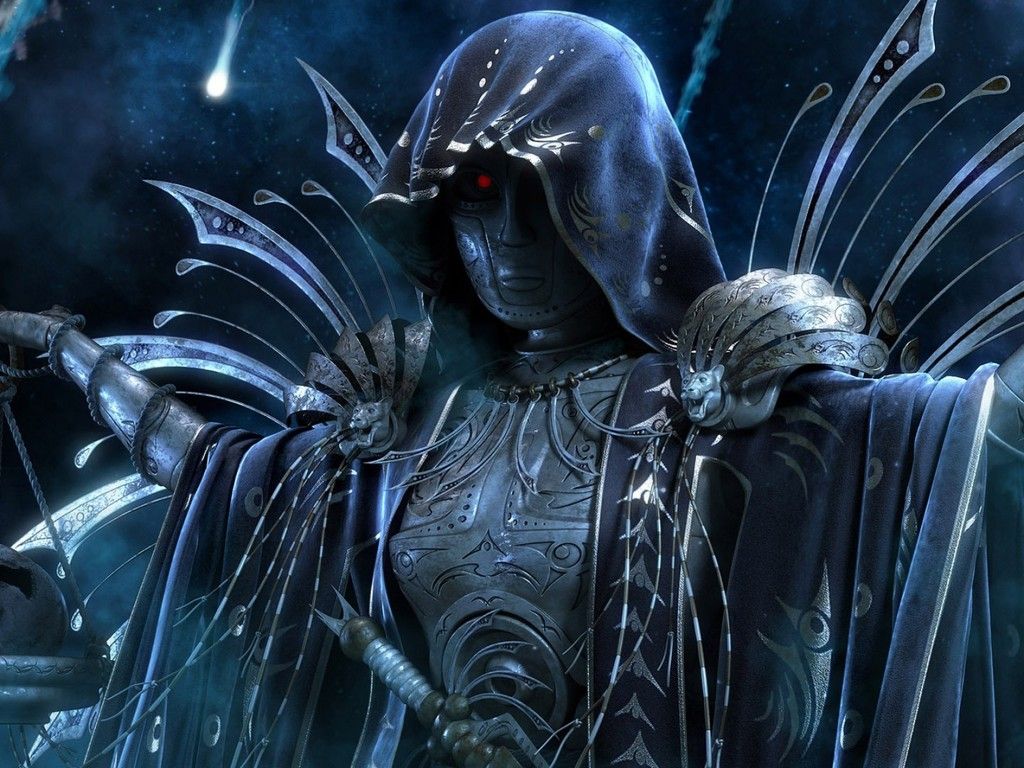 A Female Dark Watcher Spirit Guide will be conjured and bound to your Spirit body. Superhuman doesn't come close to describing the benefits. The longer the master continues their bond with their Spirit Guide, the greater the connection and the level of strength. The Master will constantly and infinitely become stronger and more capable. Spirit Guides have been in existence for many thousands of years. They watch and wait for the opportunity to guide and direct humanity in any way that they can. In exchange we allow them to share our lives and get a glimpse of what it is like to be human. These spirits are among the most powerful beings in existence. They are able to command any other beings to do their will. They can call on unlimited resources to aid you. They can also act as overlords to most other spirits to keep them in line. Spirit Guides are extremely efficient at granting wishes and changing your life. They also impart great truth and wisdom into your life and act as teachers so when you learn to accept their guidance your wishes may change. They are also one of the most aggressive protectors in all the spirit kingdoms. If you need a lot of protection for whatever reason, this spirit should be one of your first choices. They are not difficult to get along with and definitely not harsh or bossy. They help us to attain a higher level in a gentle yet effective way. Most of them even have very outgoing and fun personalities so there is no need to be concerned about them being commanding or difficult. So what exactly can a Spirit Guide do for you? They can help you to evolve spiritually, grant you unlimited wishes like only few other beings, offer extreme protection, guide you, teach you hidden knowledge, and give you unlimited spiritual resources. The possibilities really are endless. Some Spirit Guide will communicate with their human companions through various thought forms. They may speak to you in the form of dreams, give you visions, give you strong feelings, or give you intuition. Some people may actually hear whispers or find themselves knowing things without knowing how they know them. As you grow more comfortable with the various communication methods, so will they. Some people may get to see their Spirit Guide in human form. But this is a rare occurrence and should not automatically be expected. Most likely, you will see them in dreams, as misty manifestations, orbs, streaks of light, or even haze. Remember, they are invisible to humans and will only make themselves known when they are ready, but for some, this time is never. You will however, have tangible evidence that they are present. A Spirit Guide's presence does not often go unnoticed and one can sense when they are around. How your wishes come true, depends on the circumstances. There are so many ways a Spirit Guide can manifest your dreams and desires making them into a reality. Having a Spirit Guide is not a novelty. They enjoy companionship and conversation. Although not human, they deserve respect. Treat them well and you shall reap the rewards.
Info About Dark Watchers
The Grigori or Watchers are a collection of Djinn who were once in servitude to God. These were the Djinn who banded together, swore a collective oath, and under the direction of Samyaza went directly against God's will by choosing to marry human women and father a race of children known as the Nephilim, who by nature were destructive and murderous. The Grigori went on to teach humans the secrets of Heaven, such as astrology, cosmetology, gemology, and weaponsmithing. For these sins they were exiled from Heaven, hunted down, and punished. Most sources say that there are two hundred Grigori but typically only name the leaders, the Chief of Tens. They are described as looking like large humans who never slept and usually remained silent. The Light Watchers favor the light arts such as: love, beauty, protection, well being, etc. The Dark Watchers favor the dark arts focusing more on: money, sex, protection, revenge, etc. Both types are immensely powerful.
Info About Spirit Guides

Spirit Guides are all around us and are often confused with angels. They are souls who walk amongst us who are here to help, offer guidance, comfort, and offer advice to us. A Spirit Guide, unlike an Angel, was once a human being. They lived their life, performed their tasks, died, and crossed over to the Other Side. Some choose to come back, to reincarnate in a new life, in a new place. Others, however, make the choice to remain in Spirit so they can learn and spiritually advance while helping others still living to learn their life's lessons. This is a Spirit Guide. Spirit Guides, as former human beings, are well aware of the problems we face in our everyday, mundane lives. They were once concerned with very similar matters. They tend to have their own special areas of expertise, often based on past personal experiences or careers they have had in a past life. Your Spirit Guide is always there to help you. This is their sole purpose, to offer the living their help and guidance. However, as spirits, they operate on a higher vibrational frequency than mortals do, so the majority of us cannot see them, cannot hear them, and cannot sense their presence.
Information I'll Need From You
I will need your first name, birth date, and a brief description of yourself. The more specific and detailed your info, the better I can perform and visualize for your unique Spirit Conjuration.
About The Seller
I am a professionally trained Spirit Conjurer and Magick Spell Caster. I have practiced my unique talents for over 15 years and have a great deal of Spirit Conjuration & Magick Spell knowledge & experience. I offer many Spirits such as: Angels, Demons, Djinn, Succubus Incubus, Fairies, Dragons, Beasts, Vampires, Werewolves, Watcher, Familiars, Muses, and much more. I also offer many Spells such as: Beauty, Money, Love, Sex, Cleansing, Fertility, Booty Enhancement, Breast Enlargement, Penis Enlargement, Muscle, Mind Control, Psychic, Hexing, Good Luck, Health, Protection, Vampire/Werewolf Transformation, and much more. While I may not be the cheapest, I do offer the some most powerful and rare Spirits & Spells available anywhere.