Welcome to Magick Spirits
This listing is for a Custom & Instant Spirit Conjuration. Your unique Spirit will be specially chosen to fit your specific needs and desires. Your Spirit will also be carefully selected so that we can be sure it is willing to serve you. Your Spirit will then be conjured and instantly bound to your own spirit body. At Magick Spirits, I take the extra time and patience to provide only the best highest quality Spirits for my customers.
Instant Conjuration MFemle Moroi Vampire Spirit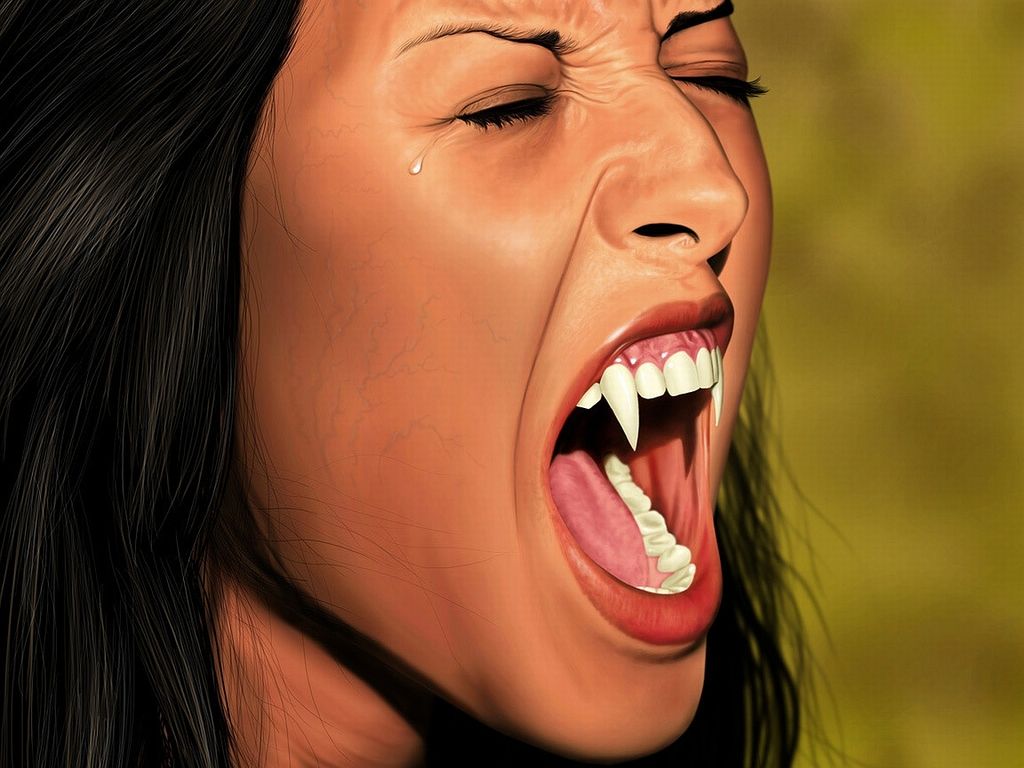 A Female Moroi Vampire Spirit will be conjured and bound to your Spirit body. Vampires are extremely powerful supernatural beings. Superhuman doesn't come close to describing the benefits that they have available to them and they are delighted to share these benefits with their master. They can bring anything; wealth, prosperity, happiness, love, protection, beauty, and so much more. Vampires are dark spirits which means that they use your some of your natural energy in exchange for the ability to share their Superhuman abilities and powers. Vampires possess strength, speed, and stamina that is far greater than humans. Vampires possess amazing agility and can climb up walls and jump off buildings without hurting themselves. Vampires also have greater reflexes than humans. Vampires have extremely keen senses that are superior to those of humans. They can see in the dark, hear a human's heart beat, and possess enhanced sense of smell. Vampires can potentially live forever. Most can't grow old and don't acquire conventional diseases that affect humans. Vampires can not be killed by conventional methods, such as stab wounds or gunshots. Vampires have an extreme durability to pain. Also as long as they have enough human blood, vampires can quickly heal any wound that does not include amputation. Vampires also have an advanced intelligence superior to humans. Vampires also have the ability of mind control and hypnosis allowing them to control people at will. Vampires can communicate with their human companions in many unique ways. They may speak to you in your dreams, give you visions, give you strong feelings, or give you intuition. Some people may actually hear whispers from their Vampire. As you grow more comfortable with the various communication methods, so will they. Vampires will read your thoughts and watch your dreams so your Vampire will know exactly what it is that you desire. Once your Vampire learns you, then it can begin to make all these desires come true.
Info About Moroi Vampires
Moroi are benevolent & caring vampires. Moroi are alive, mortal, and are born rather than created. Moroi are very beautiful. The Moroi's skin is described as being very pale and their bodies are slim and tall. Most Moroi do not feel comfortable being in the sunlight, though they still can be outside during the day time. Moroi have a special ability called compulsion which forces their will onto their victim through eye contact. Moroi are not allowed to use their abilities as offensive, only defensive. Moroi can see, hear, taste, and touch better than humans. Moroi are much faster and stronger than humans as well. Moroi's also heal quicker than a humans. Moroi are very charismatic and empathic creatures. Moroi also do not have to kill to feed, unlike Strigoi, and take small bites to nourish themselves.
Info About Vampire Spirits

Vampire legends have existed all around the world. Granted, in different forms and shapes and ways, but it can be expected that different vampires from different regions differed in their appearances. For example, vampires from Bulgaria had only one nostril; whereas, those from Transylvania were pale and were said to have long fingernails. In Chinese Culture, it was believed that if a cat or dog jumped over a dead body, the body would turn into an undead. In Russian folklore, vampires were witches who once rebelled against the church, when they were alive. In Egyptian mythology, Goddess Sekhmet was said to be blood thirsty, which could be a possible relationship to vampirism. However it was the The Persian Civilization who was the first to have had stories of blood drinking creatures as far as records can tell. In folkloric tales, undead vampires often visited loved ones and caused mischief or deaths in the neighborhoods they inhabited when they were alive. They wore shrouds and were often described as bloated and of ruddy or dark countenance, markedly different from today's gaunt, pale vampire which dates from the early Nineteenth Century. Although vampiric sorts of entities have been recorded in many cultures, the term vampire was not popularized until the early 18th century, after an influx of vampire superstition into Western Europe from areas where vampire legends were frequent, such as the Balkans and Eastern Europe, although local variants were also known by different names, such as Vampir in Serbia, vrykolakas in Greece and strigoi in Romania. The Apotamkin is considered to be the Native Americans version of a vampire. In European folklore, a vampire is a corpse that rises from the grave and sucks blood from the living. According to some accounts, the dead become vampires because demons or evil spirits enter their bodies. Vampires are also said to be dead werewolves, witches, criminals, suicides, and heretics: persons whose's beliefs are contrary to church doctrine. In some legends, the victims of vampire attacks also turn into vampires themselves. The principal characteristic of the vampire is that when buried it does not decay like a normal corpse. Instead, it leaves the grave at night to search for victims. According to tradition, a vampire remains active as long as it can obtain blood.
Information I'll Need From You
I will need your first name, birth date, and a brief description of yourself. The more specific and detailed your info, the better I can perform and visualize for your unique Spirit Conjuration.
About The Seller
I am a professionally trained Spirit Conjurer and Magick Spell Caster. I have practiced my unique talents for over 15 years and have a great deal of Spirit Conjuration & Magick Spell knowledge & experience. I offer many Spirits such as: Angels, Demons, Djinn, Succubus Incubus, Fairies, Dragons, Beasts, Vampires, Werewolves, Watcher, Familiars, Muses, and much more. I also offer many Spells such as: Beauty, Money, Love, Sex, Cleansing, Fertility, Booty Enhancement, Breast Enlargement, Penis Enlargement, Muscle, Mind Control, Psychic, Hexing, Good Luck, Health, Protection, Vampire/Werewolf Transformation, and much more. While I may not be the cheapest, I do offer the some most powerful and rare Spirits & Spells available anywhere.